Photos
Of course the best way to tell you about a place is to show it to you.
As you drive in off the main road our road becomes dirt and then when you turn off that into the driveway it's sort of like entering another world. Passing between some big boulders, you drift down the hill towards the pond, out of sight of other houses, and there's the house.
Inside, there's a sense of spaciousness even though the house itself is fairly small. The high ceiling and skylights add to this quality.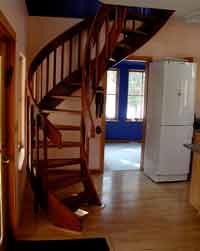 Here are some more views of the downstairs part of the retreat. The spiral stair, handmade in Maine of cherry is an elegant yet playful element.








Here's the kitchen. That's me in the photo over the stove.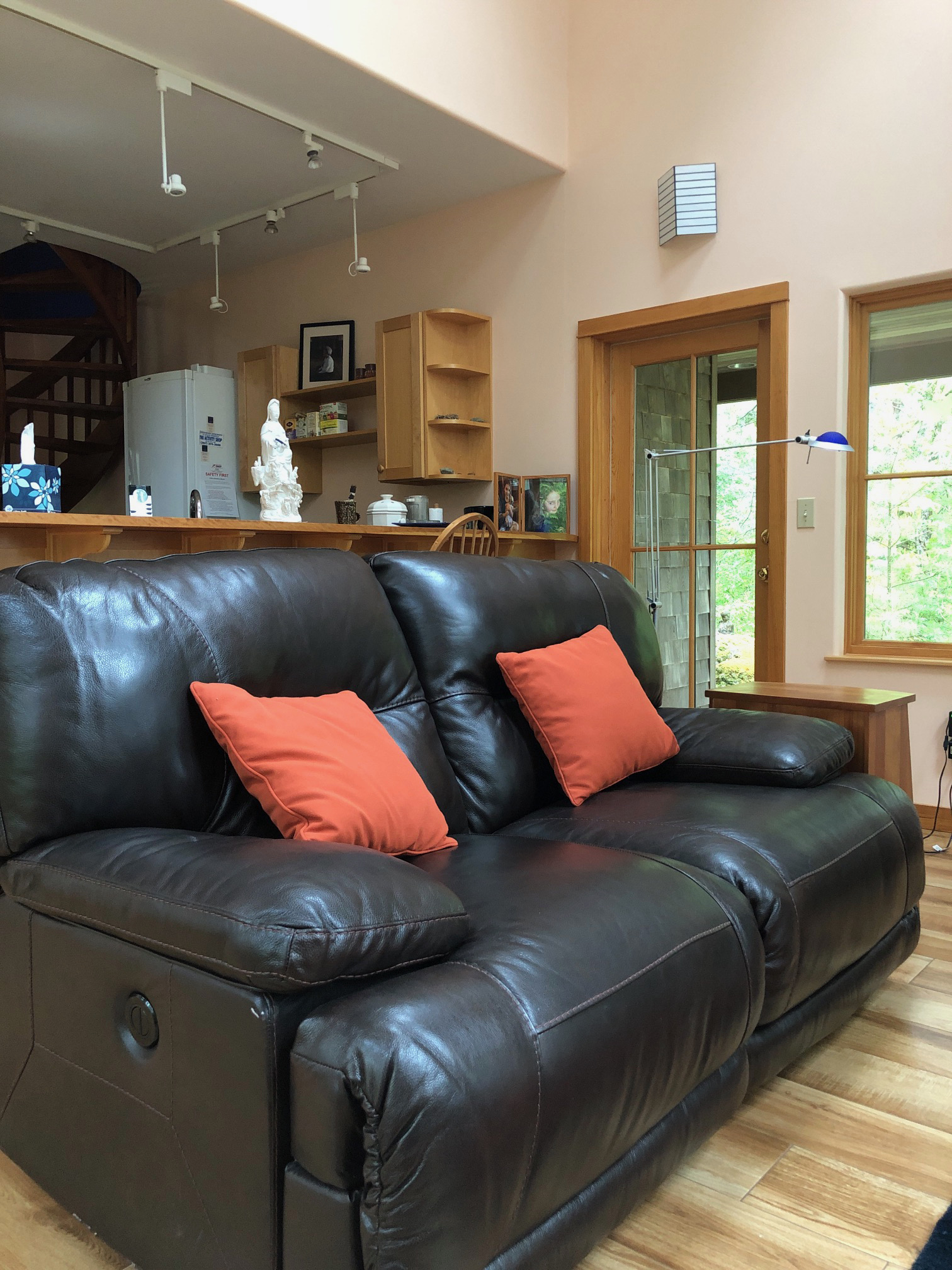 Now you're looking at the couch in the living room, to the left is the kitchen and in front the west window and door to the side porch.
Upstairs now, looking down the spiral stair.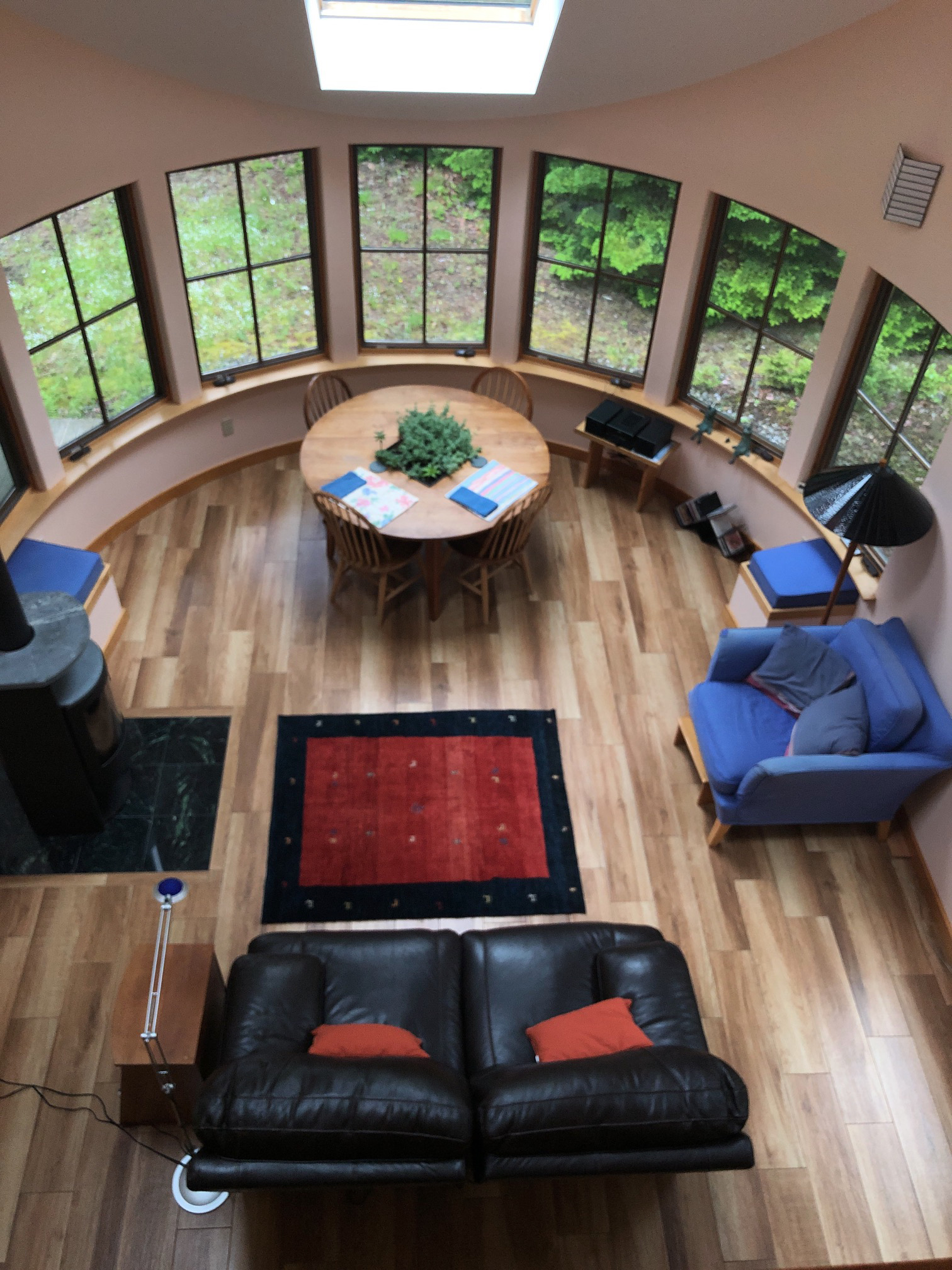 From the bedroom balcony, looking down into the living room/dining room.
Here, you're standing on the balcony in the photo above, but looking straight out -- a window inspired by those at the Isabella Gardner Museum.....
This is the wonderful bedroom, tucked under the eaves with skylights above the bed for watching clouds and eagles and stars.